Chrys-Haefen HeartsofGold Ely


Hips: OFA Good Elbows: OFA Normal Heart: OFA Normal Eyes: Clear
ICH: n/n PRA1&2: n/n Birthdate: 03/07/10
"Ely" is a Canadian import. He has the beautiful, majestic stature that is the English Golden standard. Ely is the loyal, "in your pocket" type of guy with that typical A+ golden personality. He produces puppies with the big blocky head, short snout, and beautiful wavy coat. He is the grandpa of most of our puppies that are born here at the kennel. He loves to teach the new young ones the ropes and help them explore new areas. He has become known as the "mascot" here at HeartsofGold Retrievers. He weighs 98 lbs.
Sleepysong Stardust
"Ruben"

Hips: FCI/KSS International Certificate Grade A (Excellent) Elbows: FCI/KSS Grade 0 (Excellent)
Eyes: FCI/KSS Grade Clear ICH: Ich/Ich PRA 1&2: n/n Birthdate: 04/15/14
"Ruben" is a European Champion imported from Serbia. He is a very playful and intelligent boy. Ruben learns new commands very quickly, loves to play fetch, and is a loving boy that desires to be with his humans and make them happy. He is also super athletic and has that beautiful champion stature. Ruben has been producing puppies with a big head, big paws, and a beautiful wavy coat. He weighs about 80 lbs.
Below are our retired boys. Thank you for your wonderful
service at HeartsofGold Retrievers
Grady

"HeartsofGold Rufus Rules"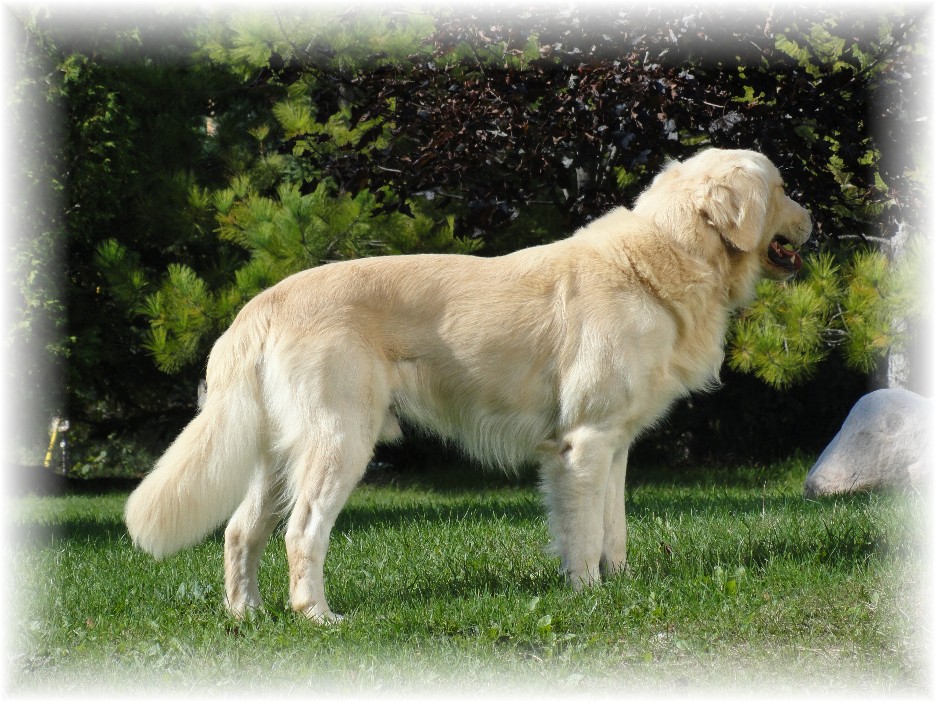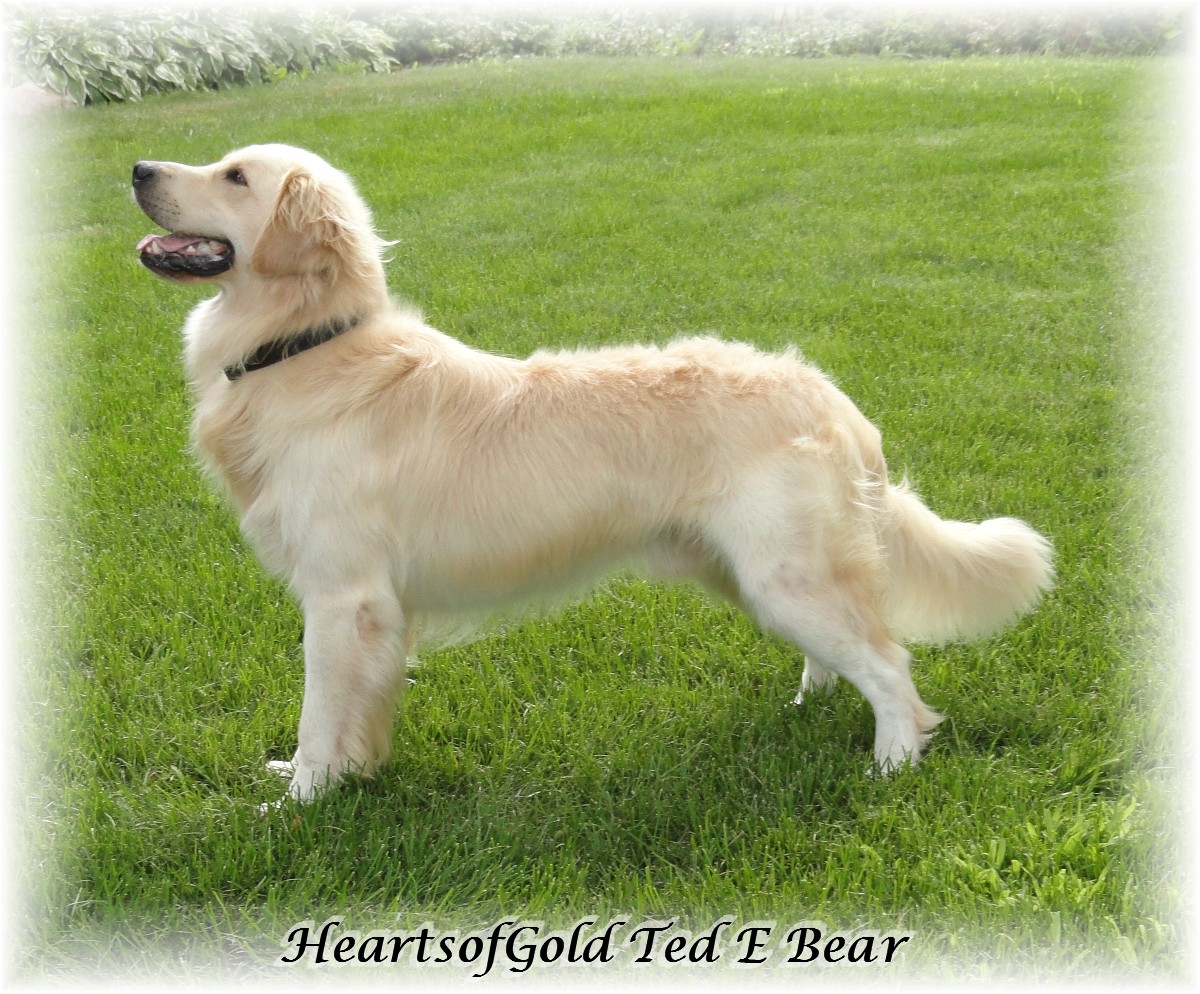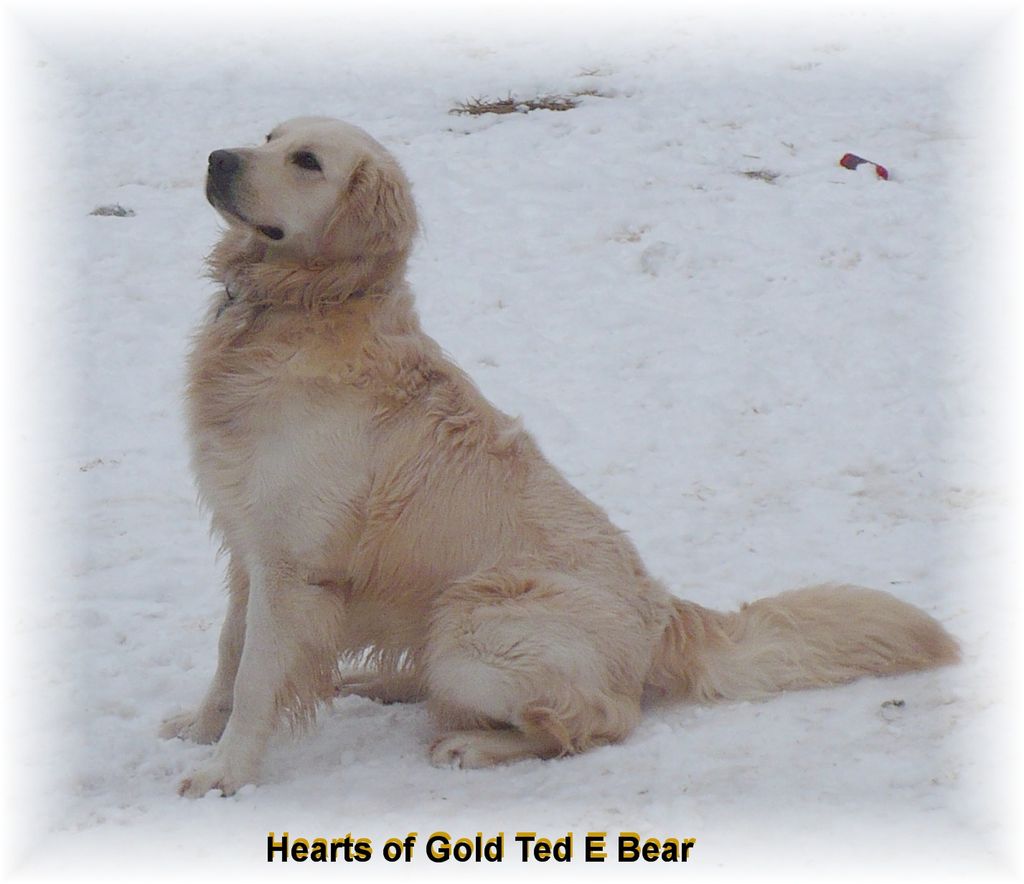 CERF: Normal